Wasabi - not a fairy tale (2023)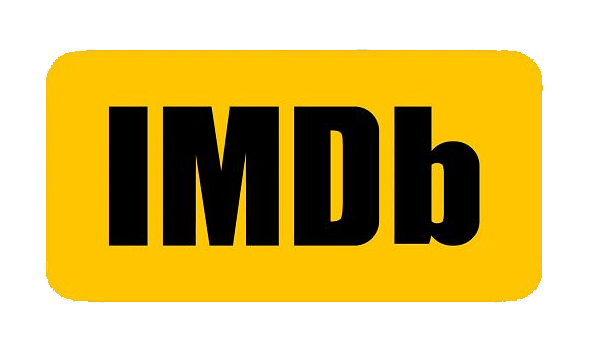 LOGLINE – Kano, a victim of bullying her entire life due to a scar on her face, discovers her hidden potential by carefully observing and connecting the dots in the events around her. However, a dramatic shift in her life alters her reality.
あらすじ – 顔の傷のせいで、常にいじめに遭ってきたカノ。だが、秀でた観察力で周りの出来事を注意深く分析し、つながりを見出すことで、自分に秘められた潜在能力を発見する。しかし、彼女の人生に劇的な変化が訪れ、現実が大きく揺るがされていく
Hemant Singh
Writer, Producer, Director.
Hemant Singh, writer of wasabi, found himself inspired to write the script for his film during the pandemic lockdown.
As he browsed the internet one day, he came across a video of a bullied child that immediately caught his attention. The global lockdown also provided Hemant with a moment of reflection, as he observed the frustration, anger, and deteriorating mental health of people worldwide. He also noted the increasing crime rates, such as rising hate crimes, police brutality, political assassinations, and ongoing wars, among others.
These challenging circumstances made Hemant determined to create a movie with a positive message that would inspire viewers to reflect on the importance of love and kindness in our world. While the events he witnessed certainly influenced the direction of his story, However the script itself is not linked to any specific incident or event.
Despite receiving advice to delay the production of his self-funded, low-budget feature film, Hemant completed the final draft of his script on January 11, 2022, and made a firm commitment to finish the film within the year. Given the limited budget, Hemant had to take on multiple roles, including writer, director, director of photography, executive producer, producer, gaffer, editor, colorist, VFX specialist, offline and online editor, to name a few.
監督・脚本:ヘマント・シン
「Wasabi」の脚本を手掛けたヘマント・シンは、新型コロナによるロックダウン期間中に、自身の映画脚本の執筆を決意
ある日、偶然インターネット上で、いじめを受けている子供の動画に出くわし、強い関心を引かれる
世界的なロックダウンは、ヘマントに様々な事象を振り返ったり反芻したりする時間を与え、世界中の人々の欲求不満、怒り、悪化するメンタルヘルス、そして増加する犯罪率(アジア人に対するヘイトクライム、有色人種に対する警察の暴力、未解決の芸能関係者死亡事件、政治的暗殺、戦争など)などについて、考えを巡らせることになった
世の中、そして自分自身も困難な状況にあったもかかわらず、ヘマントは愛と優しさの重要性を人々に伝える、ポジティブなメッセージを持つ映画を作ることを決意(先述のような、世界で巻き起こる様々な出来事は、映画のストーリーの方向性に影響を与えたものの、脚本自体は特定の事件に結びびつくものではない)。
長編映画を、自己資金かつ低予算で制作する必要があったため、制作を先延ばしするよう周囲からアドバイスを受けるも、2022年1月11日に脚本の最終稿を完成させ、その年に映画を完成させる強い決意を表明
予算が限られていたため、ヘマントは脚本、監督、撮影監督、エグゼクティブプロデューサー、プロデューサー、ガファー、編集者、カラーリスト、VFXスペシャリスト、オフラインおよびオンラインエディターなど、多数の役割を兼任し、作品を完成させた
Nodoka Matsumoto
Executive producer
Nodoka Matsumoto, executive producer of "Wasabi," played a vital role in bringing this project to life, she poured her heart and soul into every aspect of its development, despite juggling a demanding full-time job. She began by meticulously reading and working on improving the script, and went on to take multiple roles as producer, coordinator, location scout, and creatives. With her unwavering dedication, Nodoka breathed life into every aspect of the film, from the striking poster design ideas to the memorable title, "Wasabi" creation. While "Wasabi" is Nodoka's first feature film as an Executive Producer, she has previously produced work for tech companies with the director
エグゼクティブプロデューサー:松本悠香フルタイムの仕事をもちながら、映画のプロジェクトのメインメンバーとして参画。脚本の校正・改善することから始め、プロデューサー、コーディネーター、ロケーションスカウト、クリエイティブデザイナーなど、多数の役割を担当映画制作のあらゆる面に情熱を注ぎ、鮮やかなポスターデザインから「Wasabi」という印象的なタイトルまで、映画における重要な要素を提供「Wasabi」が初のエグゼクティブプロデューサーとしての長編映画である一方で、以前監督と一緒にテック企業の動画などをプロデュースした経験あり
Julian Koike as Kano/Wasabi
Julian Koike, the protagonist in "Wasabi," was the first actor to be cast in the film, impressing the duo long before the movie's creation during a previous job where all three worked together. The character Kano was developed with her in mind, showcasing her natural talent and potential. However, her contributions to "Wasabi" were not limited to acting alone. She became one of the core members who pushed the project from its inception, taking on various responsibilities such as rewriting dialogues in Japanese, casting talents and location scouting. Her dedication and hard work were invaluable to the successful completion of Wasabi.
カノ・ワサビ:小池樹里杏
ヘマントと松本は、映画制作がはじまる前から、主役は小池にと決めていた。3人は以前、別のプロジェクトで知り合っており、その際小池の才能に感動した2人が、主役を依頼した。
カノのキャラクターは、小池自身をモデルにして作られ、彼女の生まれ持っての才能と潜在能力を存分に引き出す結果となっている
小池の当映画への貢献は演技だけに留まらず、
「Wasabi」プロジェクトの企画段階からプロジェクトを推進する中心的なメンバーの一人となり、脚本の手直し、俳優のキャスティング、ロケ地のスカウトなど、様々な責任を引き受けプロジェクト管理を行った。小池の献身的な努力のおかげで、「Wasabi」の撮影を成功裏に終えることができた
Miho Fujiwara, portraying the character of Motoko, the mother of Kano, is an accomplished stage actor with a wealth of experience in theatrical productions. Her impeccable acting skills, coupled with her perfect timing in delivering a range of emotions, are truly exceptional. Her hilarious portrayal during her audition made her an obvious choice for this role. In the movie, her personal charm adds a delightful touch to her character as Motoko, who plays a pivotal role in the story, and she delivers an outstanding performance that is truly remarkable.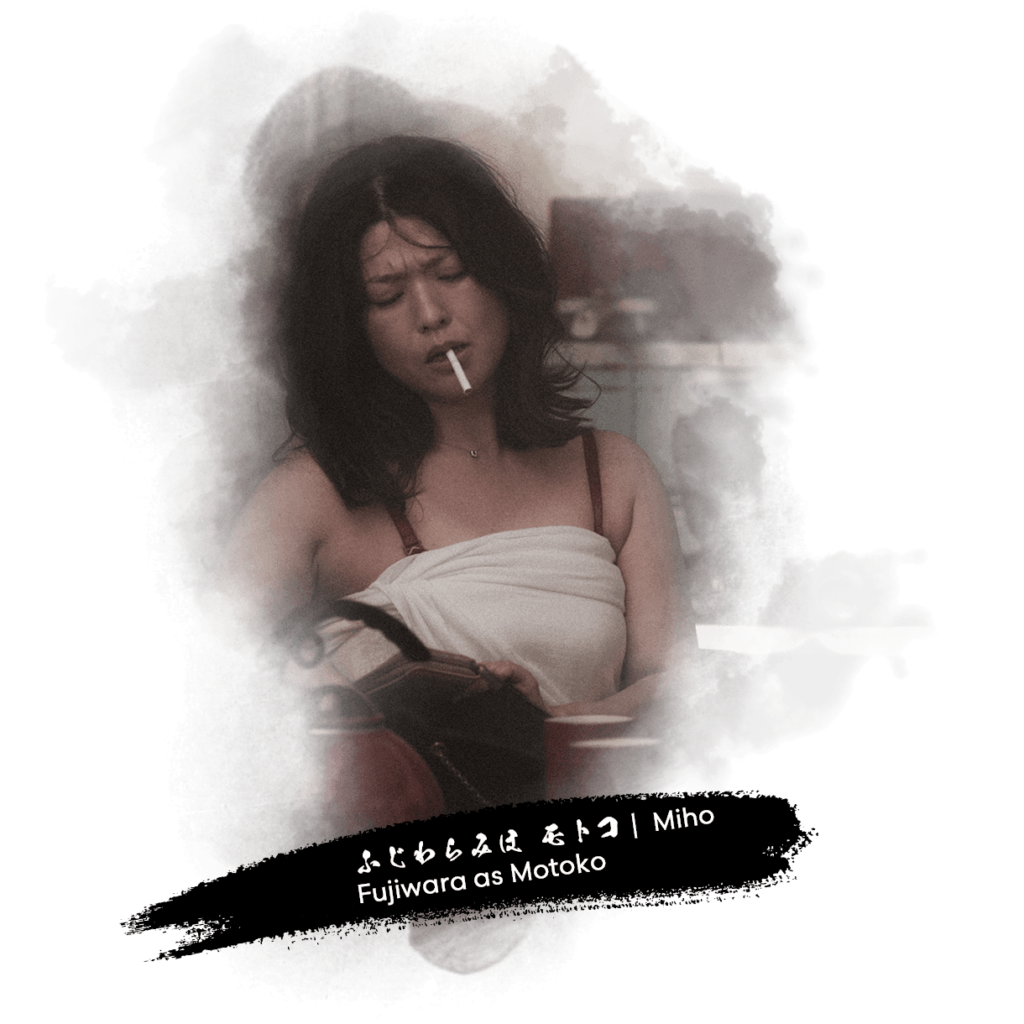 Keisuke Nomura, who portrays the significant character of Hiro in the movie, is a highly regarded and immensely talented actor in the realm of stage plays. Although initially auditioning for a different role with a slightly negative character, his exceptional audition left a lasting impression on everyone involved. With his perfect facial features, he proved to be the ideal match for the director's envisioned portrayal of Hiro. As a result, Keisuke was approached by the director and producer, who eagerly offered him the role, which he graciously accepted. Keisuke devoted himself to the role, studying every aspect of Hiro's character meticulously, both in terms of behavior and appearance, to achieve an outstanding performance that perfectly embodies the character.
ヒロ:野村啓介
ドラマ、舞台で豊富な経験をもつ野村が、映画における重要なキャラクターであるヒロを演じる。ヒロの行動や外見など、細かい部分まで徹底的に研究し、キャラクターを完璧に体現した素晴らしい演技を見せている
Honoka Kawabe, who portrays the character of Rie in the movie, plays a crucial role as the only friend of Kano. Her character is pivotal, as the story requires a young girl with an extremely cheerful and positive demeanor, who can bring a sense of hope and humor to the plot. The director and producer knew that casting for this role would be difficult, as it required a specific type of character. Despite receiving several applications, none of the candidates matched the vision that the director had in mind. However, when Honoka met with the director and producers, they were able to see that her personality in real life closely matched the character of Rie in the movie. This realization led to Honoka being cast in her first feature film, a well-deserved achievement for her.
リエ:河辺ほのか
カノの唯一の友人として重要な役割をもつリエ役を演じる河辺。ストーリーに希望とユーモアをもたらす陽気でポジティブな人間性が求められるリエを、河辺が自然体で演じている
Yuta Inoue, who portrays the character of Yuta in the movie, is an outstanding actor with a natural talent
for acting. He seems to have been blessed with the ability to effortlessly portray any character with
minimal practice. His versatility as a young actor is unparalleled, and he possesses all the attributes that
one would look for in a cast member, from his screen presence and looks to his height. During his
audition, the director was immediately struck by Yuta's impressive talent, and within the first 20-30
seconds, and knew without a doubt that Yuta was the perfect fit for this role in the movie.

ユウタ:井上雄太
ユウタを演じるのは、若く多才な俳優である井上。スクリーンでの存在感やルックス、身長まで、全てがユウタのキャ
ラクターを体現している
Kohei Mashiba as Matsumoto
Kohei Mashiba, who portrays the character of Matsumoto, a Japanese yakuza and the leader of the notorious Matsumoto cartel.
The role demanded a specific image, where the character must be able to instill fear in others without even uttering a word. Finding an actor who could match this visual image was a significant challenge for the director. However, at the perfect moment, Kohei approached the production team when the director was close to giving up on the casting process. With Kohei's striking physical appearance and powerful presence, he proved to be the ideal fit for the role of Matsumoto, delivering an outstanding performance that perfectly embodies the character's intimidating persona.
マツモト:真柴幸平
海外作品を含む多くの映画で活躍する真柴が、ヤクザのリーダー・マツモトを演じる。鮮烈な外見と強力な存在感で、ャラクターの恐ろしい雰囲気を体現する素晴らしい演技を見せている
Kei Ichimura, who portrays the characters of Taro in the movie, Despite the time and budget constraints,
the casting team had to find an actor who could fit the role based on a specific requirement. Initially, the
role was offered to someone else, but the director was unsure about their suitability for the part.
Coincidentally, the original actor decided not to take the role, and later, the director ran into Kei for a brief
moment. Seeing Kei's talent and potential, the director was immediately convinced that he was the right fit
for the roles of Taro, and he was casted immediately without any formality.
タロウ・ケン:市村圭
舞台・映画に留まらず映像制作、DJなどマルチな才能をもつ市村がタロウ・ケンを演じる
Director & Writer – Hemant Singh
Executive Producers – Nodoka Matsumoto & Hemant Singh
Producers – Nodoka Matsumoto & Hemant Singh
Casting by – J Journey LLC
Assistant Director – Saki Hagiyama
Music Composer – Rio Sato
Sound Operator – Kota Matsukawa & Hiroyuki Kiriyama
Sound Engineer, Foley & Sound Designing – Hiroyuki Kiriyama
SFX Makeup/Hair – Nana Yamabe
BTS – Hiro Shoji
Camera Assistant – Kwok Chinghim
Lighting Assistant – Kwok Chinghim, Ryuta Konuma
Production Supervision/ Management – J Journey LLC
Location Coordinator – Shinichi Uematsu
Line Producer (Post-production) – Thomas Ash
Editor (offline & online) – Hemant Singh
VFX – Hemant Singh & Sebastian Narsing
Colorist – Hemant Singh
Illustration -Akhil Soni
Japanese Script Translation – Masaki Kato
Japanese Script Editor/Supervision – Julian Koike
Production Assistants
Aiko Suenaga
Takahira Baba
Yamato Igarashi
Michael Duncan